An everyday shirt.
Made three times better.
Radically innovative, soft fabric that provides vitamin C, vitamin E and ginger oil.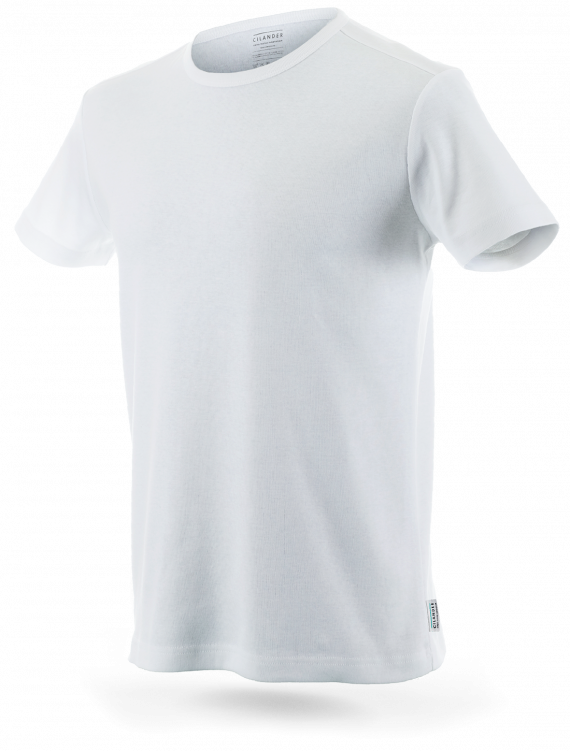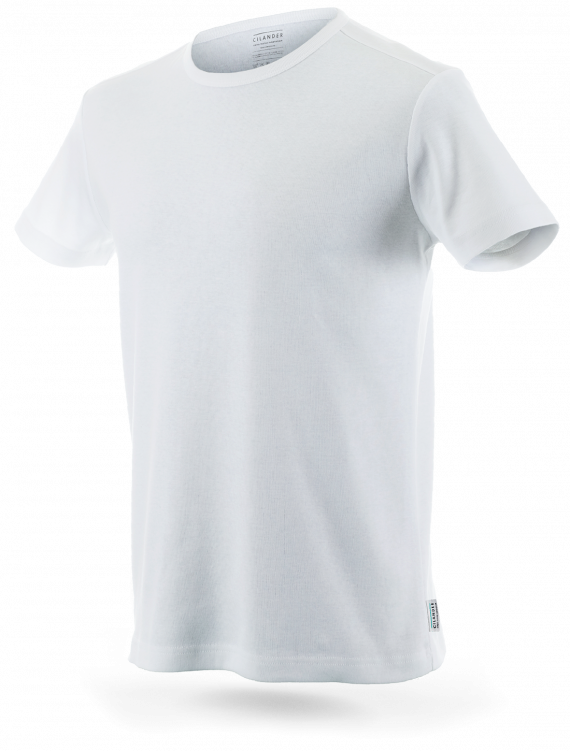 Radically fighting
everyday stress
Think vitamins have to go through your stomach to be effective? Think again.
Your skin can also absorb between 20 and 40 mg of vitamins every day, helping to strengthen and protect your immune system. The Multivit-Shirt contains encapsulated vitamins and ginger oil; together, they fight off free radicals. These multivitamins thereby reduce stress, support your skin's healing processes and help your body to stay healthy. In short, this radically innovative shirt combats the stress of day-to-day life.
Health is more
than skin-deep
The Multivit-Shirt is (at least) three times better than a regular undershirt. Why?
Because it contains micro-encapsulated vitamin E, vitamin C and ginger oil in its fabric. When you wear it, the natural movement of the fabric against your skin means that the ginger oil and vitamins are transferred directly to your skin, where they are absorbed into your body and start helping you to de-stress. One shirt contains 200 mg of vitamin E, 100 mg of vitamin C and 50 mg of ginger oil. The fabric is made up of 95% cotton and 5% elastane.
From its humble beginnings to the very last stitch, everything about the Multivit-Shirt has been thought up, designed and manufactured in the true Swiss quality that is woven into the fabric of our heritage.
After all, at AG Cilander we are dedicated to achieving top quality and won't settle for less. But don't take our word for it – the Multivit-Shirt has been approved by independent test bodies. The fabric not only feels gentle on the skin, but has also been awarded the Dermatest seal of approval for its skin-friendliness. The MADE IN GREEN label by OEKO TEX® certifies that the shirt contains no harmful substances and is also safe for children to wear.
Extraordinary – everywhere
except the washing machine
The Multivit-Shirt is in a league of its own in many ways, but don't worry! When it comes to washing, it's as normal (dare we say, boring) as any other item of clothing.
Simply put the shirt in the washing machine with your other clothes, wash it at a maximum temperature of 40 °C and leave it to dry. Once it's dry, it's ready for you; put it back on, enjoy the fresh feeling and let the vitamins get to work. Although the boost from the vitamins will start to decrease after around 20 washes, you can continue to wear your comfortable, skin-friendly shirt for as long as you want.
Say goodbye to stress – say hello to the Multivit-Shirt
Innovation that
you can really feel
Innovation that
you can really feel
Expert craftsmanship ensures top-quality products